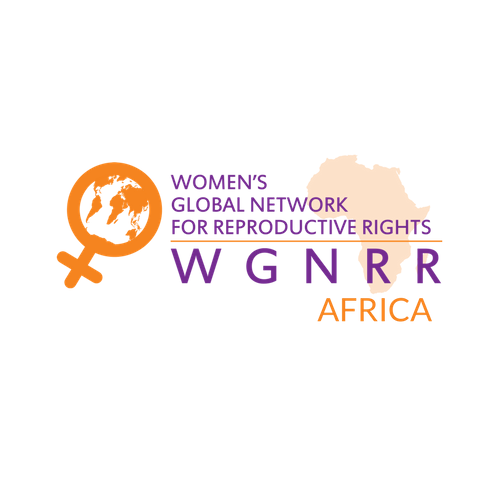 Regional Office – Tanzania
BACKGROUND
In 2007 WGNRR started a regionalization process that led to the relocation of the Coordination office from Amsterdam to the Philippines.
In 2010, the first regional office was piloted in Africa with the appointment of one staff member in Tanzania as the first focal point with the mission of expanding WGNRR's membership in the region and connecting members nationally and regionally, building capacity, supporting local organisations in their advocacy work, and developing relationships with regional SRHR networks to better understand the context. Since that time WGNRR has increased its support each year for Africa based activities.
Following a significant growth in membership, the development of strong relationships with national and regional networks, and in response to African members feedback, WGNRR formalised its presence in the region by registering WGNRR  AFRICA as a legal entity in Tanzania.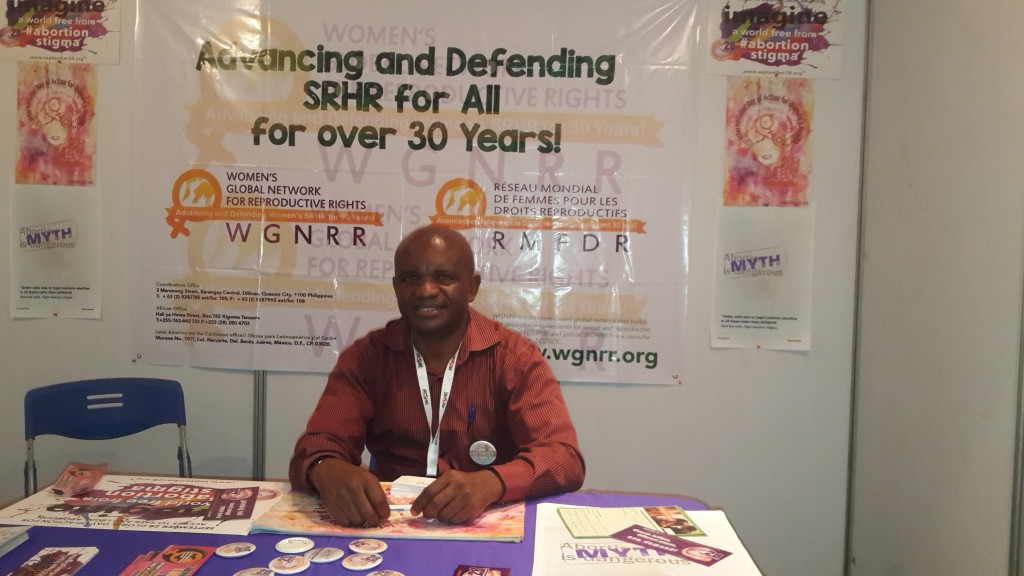 In February 2016, the registration process was successful and WGNRR AFRICA was born with a registered office located at:
5th Floor, Ngome Holding House
Africa Saana, Mwenge
Dar es Salaam, Tanzania
E: nondo@wgnrr.org, Tel: +255763662333
WHAT WE DO:
Mobilize, unite and capacitate CSOs in Africa so that they can advocate and campaign for the advancement of SRHR for all.
Support CSOs to influence the implementation of regional and international HR agreements such as the Maputo protocol, ICPD, Beijing Platform for action and the sustainable development goals.
Encourage and support active participation of CSOs in the SRHR social movements with a coherent strategy for connecting local, regional and global actions.
Provide technical support for programs aiming at empowering women and girls in and out of school on comprehensive sexuality education, and many other SRHR issues such as preventing unwanted pregnancies, safe abortion, HIV and AIDS awareness, maternal mortality and morbidity, and bodily integrity and autonomy and how they relate to human rights.
Advise Governments on the formulation of policies and strategies to foster women's SRHR, social economic empowerment, and promote other women rights for their wellbeing.
Collaborate nationally, regionally and internationally with other organizations, individuals and allies with similar vision on national and regional SRHR campaigns.
KEY PROGRAM AREAS & ACHIEVEMENTS
Membership and Campaigning: Expanded WGNRR membership in Africa and increased awareness related to SRHR using a human rights framework.
Key Achievements:
Increased regional membership from 92 in 2010 to 190 (individual & organisational) in 24 African countries
Yearly mobilization of members and partners to undertake campaigns using WGNRR's call for action and campaign materials.
2 Annual Days for Action has been widely supported at community level
Initiated the regionalisation of the campaigns to meet regional context
Responded to more than 35 solidarity calls of our networks and members from the region advocating for sexual and reproductive health and rights, justice and dignity.
Advocacy/policy influencing: Together with partners and allies WGNRR AFRICA has been active in influencing legal/policy environment in the region so that women and girls are able to exercise their SRHR.
Key Achievements in Africa:
Supported the establishment of 6 national coalitions/networks on joint advocacy for access to SRHR services and information including safe and legal abortion. Specifically coalitions were formed in Tanzania (CAMMAC), Kenya (WAK), Uganda (COHERINET), Nigeria (GWYIN and SHEWE), and DR Congo.
Provided on ground support to the established coalitions/networks in the African continent to develop and implement their advocacy plans for influencing policy change in their respective countries. Some positive policy changes have been noticed in Tanzania, Kenya, Uganda, Malawi, Mozambique, …
Supported members to document attacks on WHRD working closely with the Women Human Right Defenders Int'l Coalition (WHRD IC
Supported and produced solidarity statements on sexual and reproductive health issues of key affected populations in Africa.
Networking & Movement building: Established connection/linkages between SRHR CSOs at grassroots level and regional alliances. Partnerships/alliances between WGNRR and Regional SRHR/HR organisations/networks were enhanced for a coordinated advocacy on access to SRHR, including safe and legal abortion, across the region.
Key Achievements:
Developed strategic partnerships with national and regional SRHR organisations/network such as Ipas Africa Alliance (Kenya), Aid Accountability Int'l (South Africa), FEMNET (Kenya), ICW-West Africa (Nigeria), WGNRR Alliance Kenya, Centre for Human Rights and Development (CEHURD)/Uganda, Reproductive Health Alliance (RHA)/Kenya.
Set up a linking and learning platform for regional experience and strategy sharing.
Capacity Development: Enhanced national CSOs ability to meet the challenge of increasing the access to SRHR services in their communities and countries.
Key achievements:
140 representatives of grassroots African CSOs have been imparted with skills for effective advocacy and campaigning using the human right framework.
Facilitated skills building and advocacy sessions in regional platforms (Int'l Aid conference in Addis Ababa/Ethiopia, ACSRH in Windoek/Namibia and Accra Ghana), the Int'l Family planning Conference in Addis-Ababa/Ethiopia, Youth online advocacy platform in Dakar/Senegal and, the Regional strategic meeting on strengthening African women's voices in the post 2015 processes in Kampala/Uganda.
WGNRR is actively seeking partnerships to enable us to further scale up our Africa based activities.
Support us by joining the network   or by Donating resources (contact africa_officer@wgnrr.org)