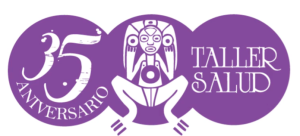 Feminist grassroots organization Taller Salud is focused on education and prevention in the areas of sexual and reproductive rights in Puerto Rico and celebrated this year its 35th anniversary. Established in 1979 as the first feminist organization in Puerto Rico, it's main goal was to stop the massive sterilization processes that were performed on women of low income.
Taller Salud now works mostly with women and girls in the north-eastern coastal town of Loíza in the areas of:
HIV/STIs
Child abuse
Sexual aggression
Teenage pregnancy and
Domestic violence prevention.
In these 35 years Taller Salud has supported about 35.000 women. The organization recently launched a fundraising campaign to ensure it´s ongoing work in future years and continue supporting women in Puerto Rico. Here is a video (in Spanish) that briefly presents the work of Taller Salud.
For more information on Taller Salud contact them via Twitter, Facebook or at theirwebsite.